Overseas Training
Overseas Training and Internship
This educational program emphasizes a thoroughly field-oriented approach and overseas internship programs to foster researchers who will go on to be active across the globe, and provides financial aid for such projects.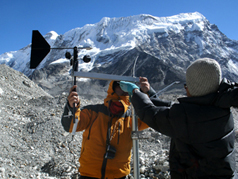 ■ Internship for Human Security Engineering (Short term)
The internship aims to develop the practical capability to secure urban human security, in addition to acquiring the expert knowledge and ability to develop new research fields by carrying out research activity related to human security engineering and presenting research results at international conferences. Specific examples include participating in internships at domestic or overseas companies or research institutes which conduct the operation of international projects, conducting field surveys at overseas bases, and attending academic conferences and research presentations as well as various seminars, symposia, and lectures held overseas.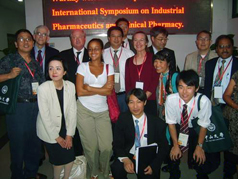 ■ Advanced Capstone Project (Long term)
This class aims to develop the abilities for international collaboration, field investigation, and on-site planning and problem solving through long-term investigation and research activities related to human security engineering with a thorough hands-on policy in foreign countries. Specific examples include field research at overseas bases and participation in international projects overseas. As a rule, participants will stay at the location abroad for at least two months.
2009 Overseas research activities of HSE young researchers

2010 Overseas research activities of HSE young researchers

2011 Overseas research activities of HSE young researchers

2012 Overseas research activities of HSE young researchers