Overseas Training > 2012 > Jiao Jian
Jiao Jian
Research on urban design against disasters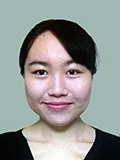 Regenerative preservation of built environment laboratory, Department of Architecture and Architectural Engineering, Graduate School of Engineering
Place of stay: Department of Architecture and Media Lab, Massachusetts Institute of Technology, Boston, United States of America
Term: December 11, 2012 – December 22, 20122
In order to understand the progress of disaster prevention design and instrumental meaning of urban design in role of mitigating disaster risks, and complement my current research. I took the internship in architecture department of MIT between Dec. 11- Dec.22. During the period of internship I joined the session reviews for graduate students urban design projects and final review of design projects for master degree. I also visited the media lab (media art and science) and looked into several projects. The urban design project concludes 4 steps of training, as analysis of ideology model of urban space and fabric, application of GIS, on site investigation and analysis, as well as design and representation. The design project for master degree is one year project, with half year on research and another half year on design and representation. The sustainability, environmental issues, disaster prevention were topics frequently discussed, and the issues as sea level rising Boston and regenerative policies for Tohoku area of Japan after earthquake have been analyzed. During the internship, I learned more about the disaster prevention design through architectural and planning approaches and deepened my understanding on Human Security Engineering.