Overseas Training > 2012 > Wisit Limpattanasiri
Wisit Limpattanasiri
Emergency Ambulance Logistics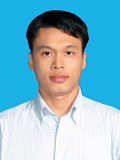 Logistics Systems Engineering, Department of Urban Management, Graduate School of Engineering
Place of stay: Emergency Medical Institute of Thailand, Thailand
Term: February 1 - February 24, 2012
At the Emergency Medical Institute of Thailand (EMIT), I was assigned to work as an employee in Bureau of Strategy at EMIT. I have studied about history of the emergency medical service (EMS) in Thailand and learned about current EMS system. I retrieved EMS's operation records in Bangkok area and reported to head of Bureau of Strategy about some weak points in current information system of EMS system and operation protocol. I got some experience about operating at dispatch center via visiting 2 dispatch centers and observation at ambulance base. I got more understanding about EMS systems and EMS operation via the real experience from the internship. It makes me more clear for my research.